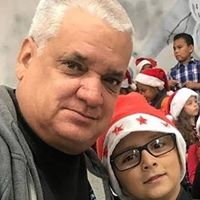 DAVID BLAIR
Crime Fiction, Literary Fiction, Fantasy
I am the creator and writer of the original story, ''Dragons in the Clouds'' My most favorite and influential writer would be Rod Sterling, of the fame television show ''The Twilight Zone''. Also Charles Dickens, ''A Christmas Carol'' to this day has a place in my heart. I was captivated watching that show. All my work has a paranormal feel too it. I recently worked as a production supervisor for EnterAktion Studios. I started my story telling at the young age of 14. A student film called ''Destination Destiny''. I am so grateful to have this opportunity .
Video
Book trailer for ''Dragons in the Clouds"
What a sense of security in an old book which time has criticized for us.
James Russell Lowell